IONIC LODGE NO. 28
F.&.A.M.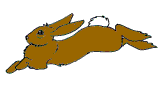 6th Annual
W\Richard F. Andrews
Memorial Game Dinner
Rabbit Venison Chili Antipasto Pasta with Venison Meatballs Boar & peas Venison Meatloaf potatoes Venison Sausage game soup
Saturday, February 10, 2018 6:30pm
to be held at Kelly-Gazzaro Post
Served Family Style
To Benefit Ionic Lodge No 28
Donation: $35.00
Deadline for tickets is January 30, 2018
Cash Bar Available
Come enjoy good food with good friends!
Public Welcome
Raffle Prizes, 50/50 Drawing
THIS EVENT SELLS OUT QUICKLY SO GET YOUR TICKETS SOON ! ! !
See Any Officer for Tickets
Or email: